Equinosis Q – How does it work?
Our RCVS Recognised Advanced Practitioner Alistair Love explains how our state of the art lameness locator equipment works and how its easier to set up and more accessible than you could possibly believe.
The article explains how easy and cost effective it is for everyone to have lameness measurements as part of their horse's lameness examination, with no added stress for you or your horse.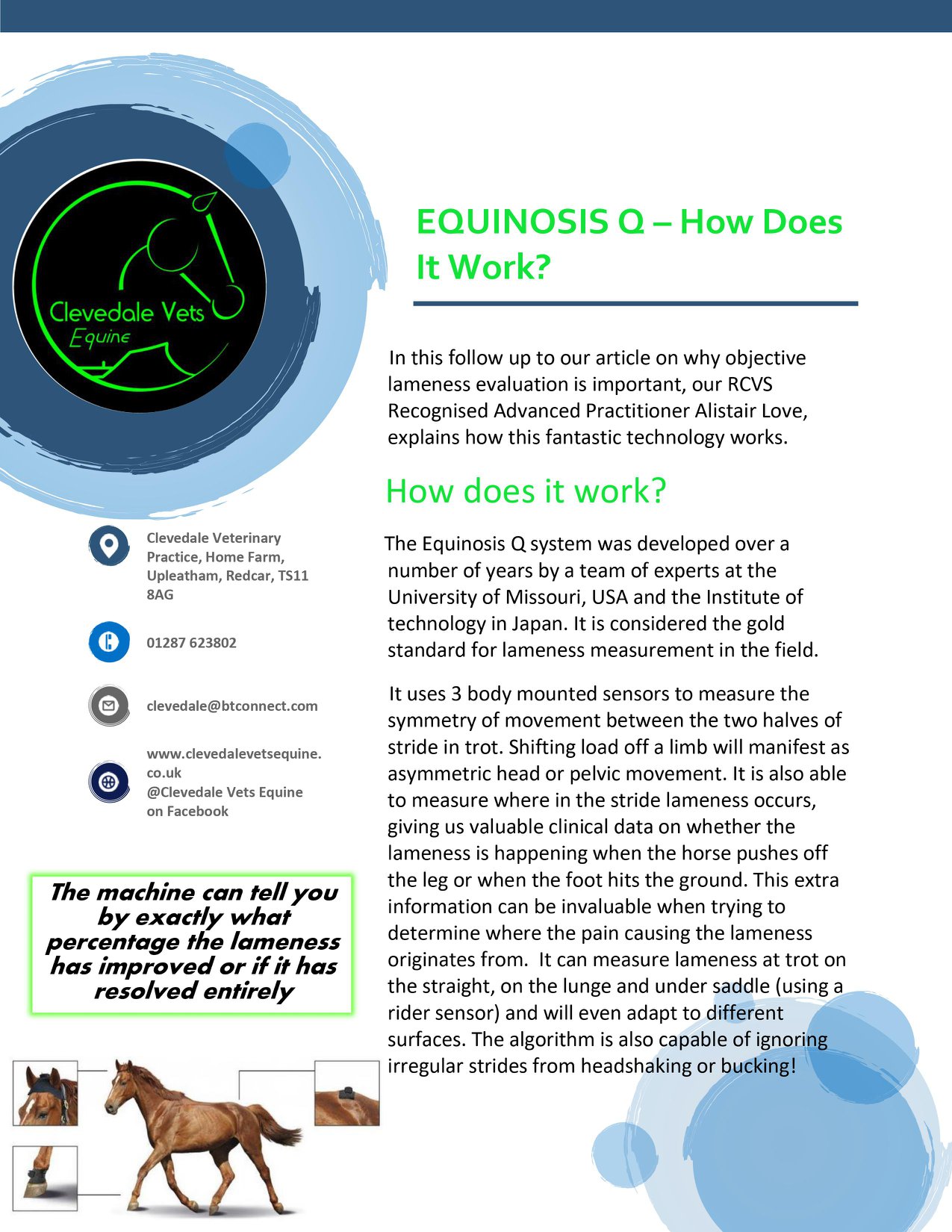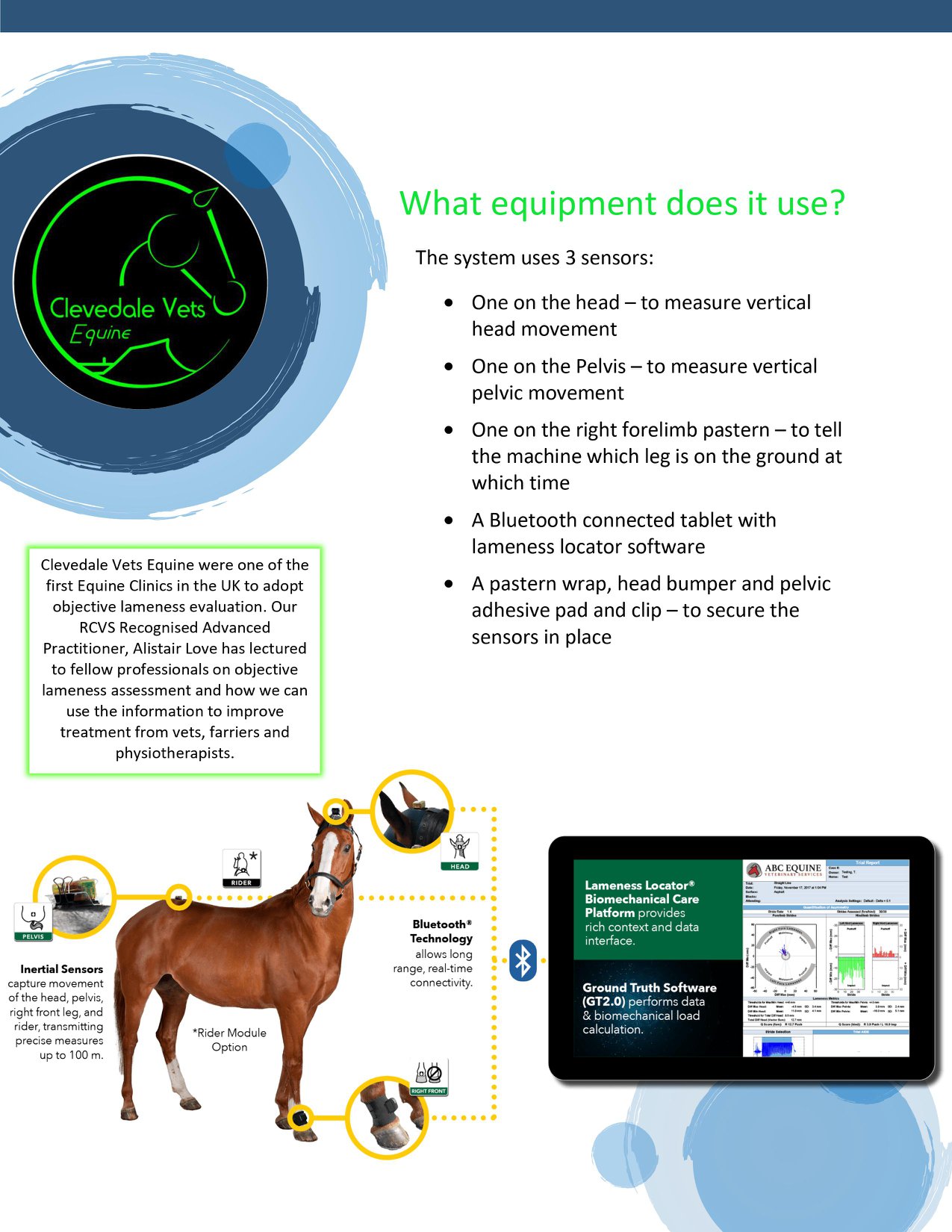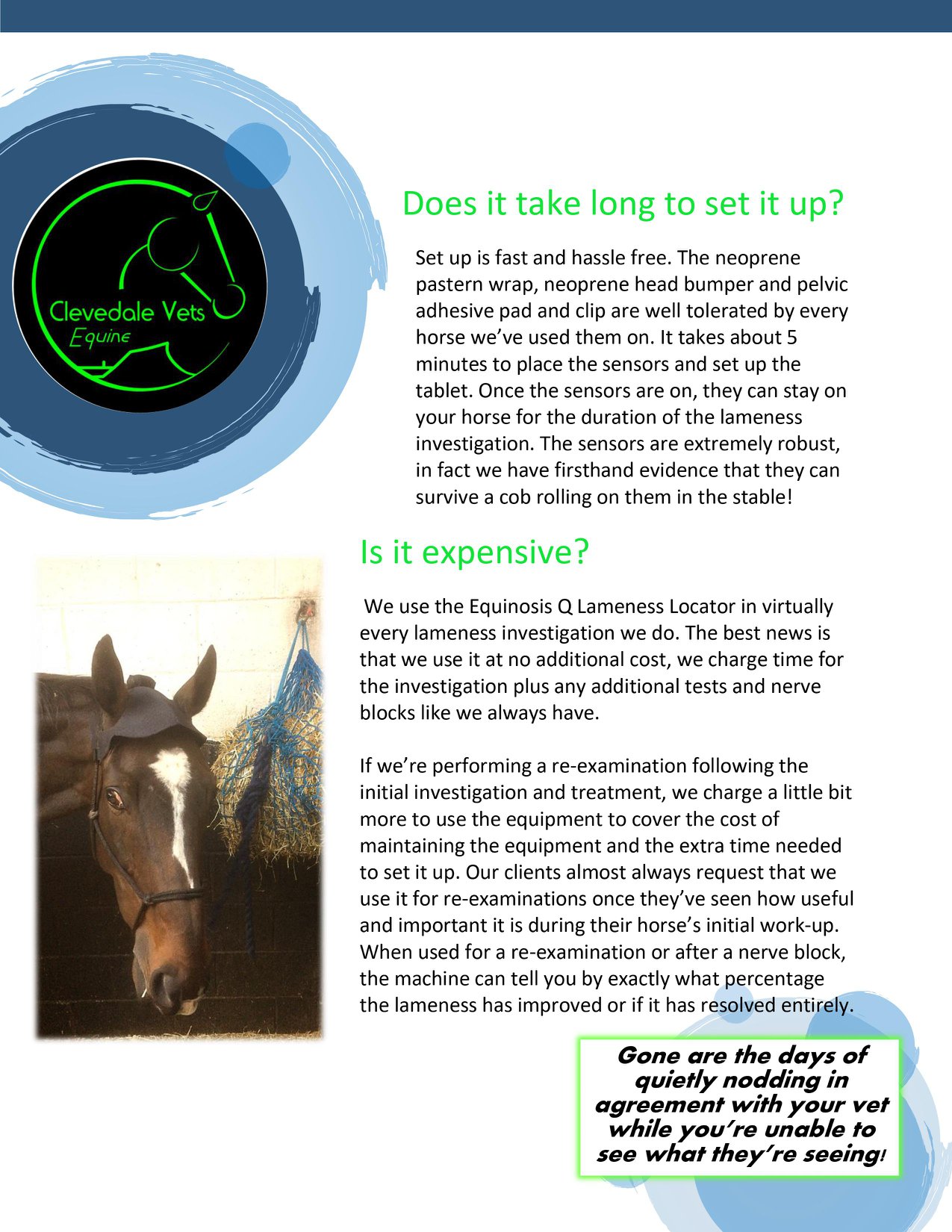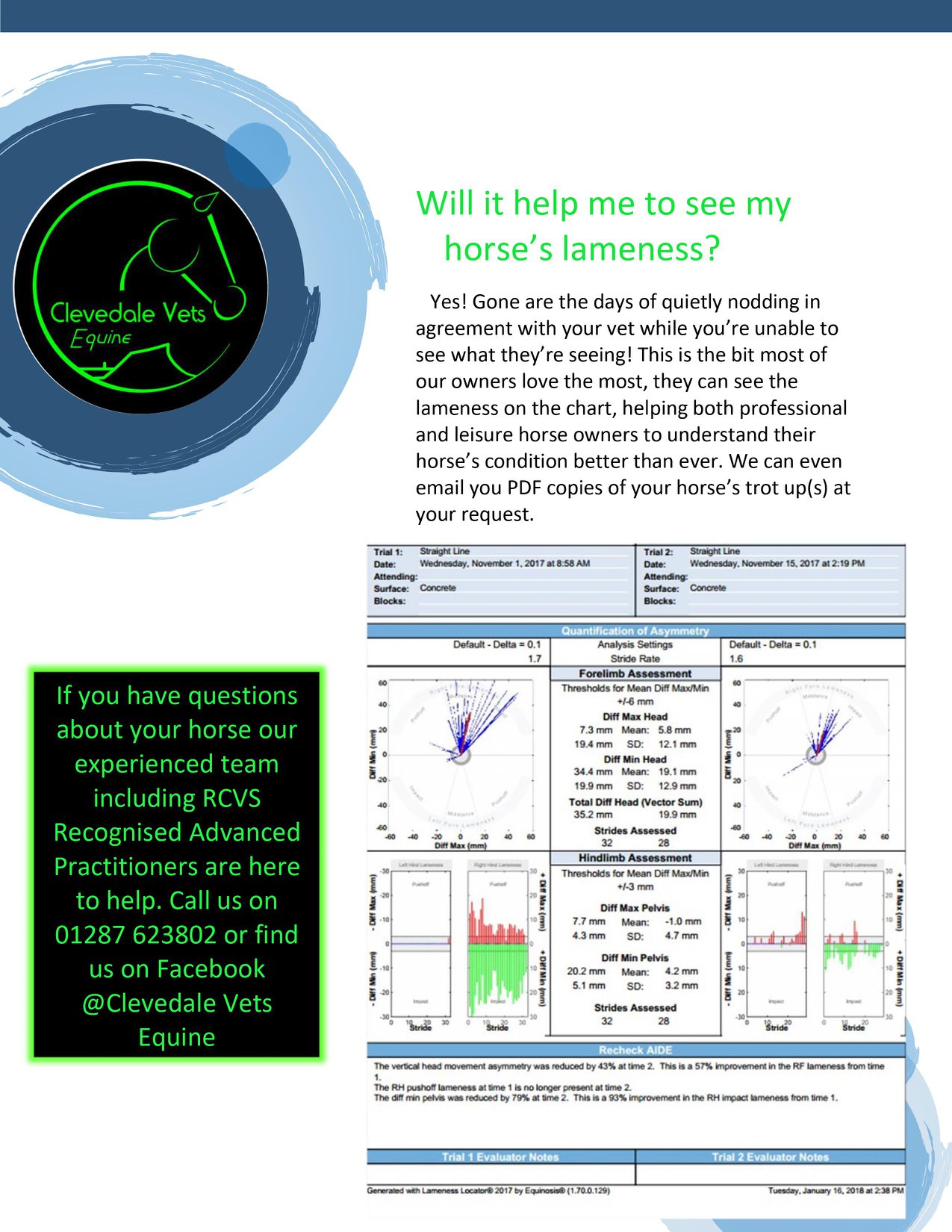 ---
Upleatham Surgery
Call:
01287 623802
More Details:
click here
Map:
find us
---
Opening Hours
Monday to Friday: 8.30am - 6.30pm
Saturday: 8.30am - 1.30pm
Sunday: Closed